EVERYTHING BED BUGS WORKSHOP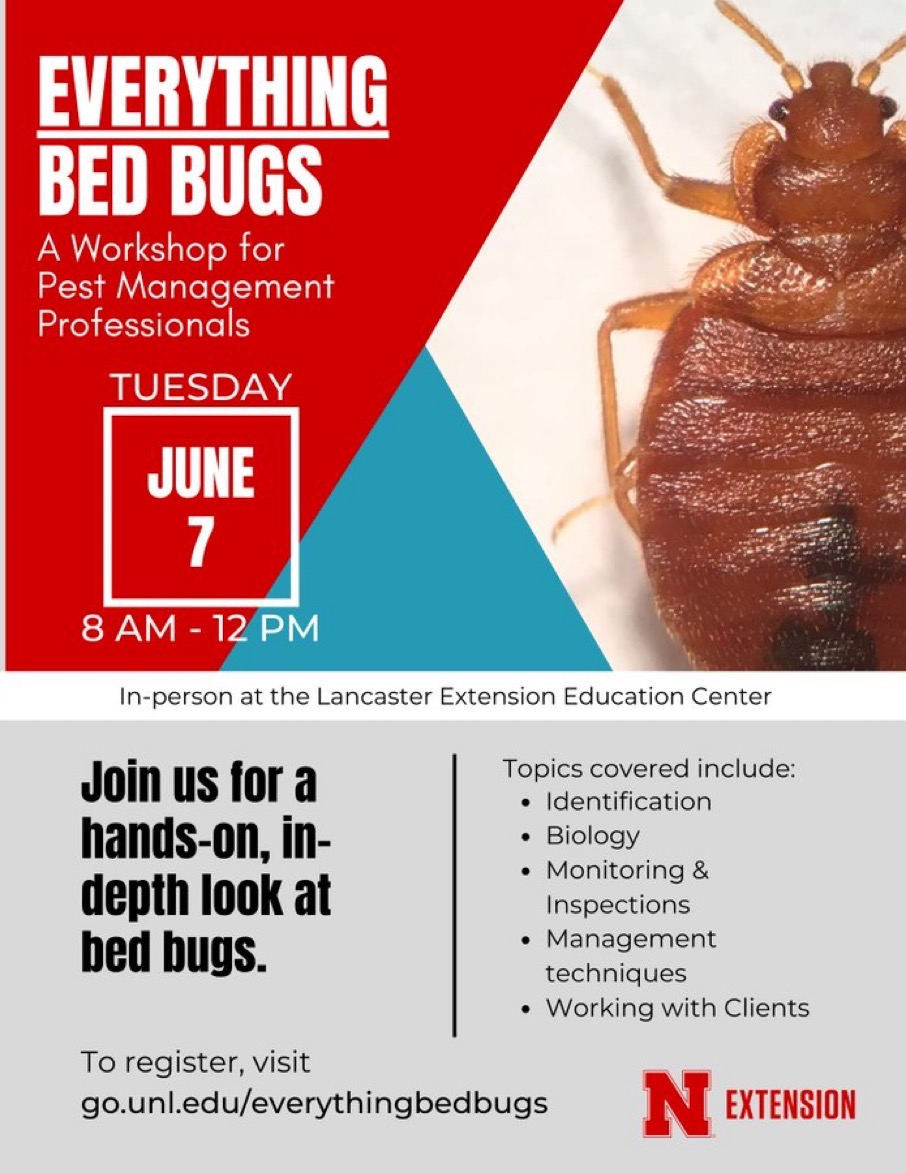 The workshop is free and includes coffee, snacks and swag!
The goal is to increase knowledge and understanding of bed bugs to provide better service to your clientele. Suitable audience members include health inspectors, in-house pest management, new technicians, and experienced professionals looking for a refresher or an in-depth look at bed bugs.
Topics include:
Identification and misidentification
Biology and behavior
Monitoring and Inspections
Management techniques
Research updates
Working with clients
This workshop is FREE to attend, but you must register because space is limited.