Nebraska Urban Pest Management Conference 2021
REGISTRATION | VIRTUAL EVENT FORMAT | SCHEDULE OF EVENTS | SPONSORSHIP OPPORTUNITIES | CONFERENCE SPONSORS
Download the Program & Vendor Guide
Join us as we go virtual for the NSPCA 2021 Urban Pest Management Conference! Get your Continuing Education Units (CEUs) for Nebraska and surrounding states, all from the warmth and convenience of your own home or office -- no travel required! Juggle work with your license recertification maintenance though this highly convenient, mobile-friendly platform. Two days of education classes with ample breaks in between. One easy registration per person will have you covered for both days of training. Don't miss your chance to give this format a try and be pleasantly surprised with how easy and fun it is to use - sign up today!
EARN RECERTIFICATION CREDITS
Credits approved in AR, CO, IA, KS, NE, NM, OK, and WY. Click here for detailed credit information.
REGISTRATION INFORMATION
| | |
| --- | --- |
| Registration Type | Registration Fee |
| NSPCA Member | $125 |
| Non-Member | $200 |
To receive the NSPCA Member discount code, please contact NSPCA at nspca@pestworld.org.
Refund Policy
A 100% refund will be available for the live event registration until the day of the event. No refund will be available on the day of the event. Refund requests can be made through GoToWebinar or by emailing Allison Barrett at abarrett@pestworld.org.
VIRTUAL EVENT FORMAT
This virtual conference will be hosted through GoToWebinar. Attendees can access this event through any computer, laptop, or mobile device. If you wish to attend using a mobile device, you must download the GoToWebinar app ahead of time. We recommend all users click HERE to launch a practice webinar to ensure your machine meets the minimum system requirements to attend this event.
If you are attending this event for continuing education credit/hours, please read the following guidelines carefully:
Only the registered attendee will receive credit for attending this event.
Each registered attendee must use the unique link provided by GoToWebinar in your confirmation email to access the event.
Each registered attendee must use your own computer, laptop, or mobile device to access this event.
SCHEDULE OF EVENTS
All live sessions are in Central Standard Time (CST)
Thursday, February 18, 2021
8:00 a.m. – 8:10 a.m. CST
Welcome and Opening remarks
Carl Braun, President, Nebraska State Pest Control Association
---
8:15 a.m. – 9:15 a.m. CST
Pest Management and Vector Control in the US Department of Defense: Oh! The Places You Can Go!
Stan Cope, Ph.D., AP&G
This lively and humorous session will focus on how pest management is handled in the US Department of Defense (DoD). We will cover the status of DoD's Medical Entomology community and look at pest management during various military operations. The final section will cover 12 global, real-life scenarios from CAPT (retired) Cope's 24-year Navy career.
---
9:25 a.m. – 10:25 a.m. CST
Keen Observation: The key to Successful Pest Management
Kevin Thorn, ACE, Thorn Pest Solutions
As pest management professionals, we are not simply applicators. Pest management is a science and involves so much more than simply applying pesticides. And we know that
"cookie-cutter" pesticide application programs typically give poor results. In fact, our success is dependent on our understanding of pest biology and using that knowledge to know where to look, what to look for, and how to prevent and eliminate pests. We must become keen observers. This presentation will help every pest professional understand the importance of understanding pest biology and putting that knowledge into practice.
Sponsored by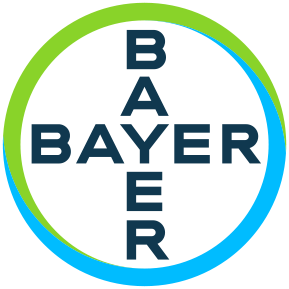 ---
10:35 a.m. – 11:35 a.m. CST
Good Bugs Bad Bugs
Jody Green, Ph.D., BCE, Urban Entomologist, Nebraska Extension Educator
What classifies an organism as a pest? Could it be the situation, location, population, education, or all the above? Of the hundreds and thousands of described insect species, only a low percentage are considered pests. Learn how to quickly identify some of the most common urban pests in residential settings, and how to effectively communicate with your clients to achieve an effective IPM program. Showcasing your knowledge of "good bugs" and "bad bugs", helps promote the value of your service, which is more secure than one built on panic and fear.
Sponsored by

---
11:45 a.m. – 12:45 p.m. CST
Public Enemy #1 (& 2): Controlling Nuisance Ants and Spiders
Tim Husen, Ph.D., BCE, BASF
This session will examine the applicability of IPM in managing the #1 and #2 revenue generating urban pests – nuisance ants and spiders. It will focus on reducing ant and spider associated callbacks (reservice visits) with IPM (identification, inspection, monitoring, physical control, mechanical control, cultural control, and chemical control).
Sponsored by
---
12:45 p.m. – 1:45 p.m. CST
---
1:45 p.m. - 2:45 p.m. CST
Why "IPM" has Failed to Eliminate German Cockroach Infestations: A Case for Assessment-Based Pest Management (APM)
Dini Miller, Ph.D., Virginia Tech University
Believe it or not, we can eliminate German cockroach infestations with no resident cooperation. All that is required is putting out enough gel bait in a way that cockroaches find delicious...Bait Tacos. Dr. Miller describes the importance of assessing the German cockroach population size to determine how much bait volume is needed. She also discusses how the German cockroaches consume bait best when left undisturbed prior to feeding. Low-income housing has been "treated" with spray formulation insecticides for 50 years, and German cockroaches are now very resistant to all of our pyrethroid-based formulations. We must update our control methods to eliminate the German cockroaches of the 2020s. We do this by using Assessment-based Pest Management.
Sponsored by

---
2:55 p.m. – 3:55 p.m. CST
Creating a Top-Notch Bed Bug Program
Brittany Campbell, Ph.D., BCE, NPMA, Fairfax, VA
The cryptic nature of bed bug behavior is one of the most troublesome aspects of bed bug detection and control. In the 20 years since bed bugs re-emerged as an important structural pest, new technologies have been considered and many have been put to good use. In this session, learn about recent bed bug related research into their biology and control and how you can use this knowledge to create a top-notch bed bug program.
---
4:00 p.m. - 5:00 p.m. CST
Rodent Control and IPM
Sylvia Kenmuir, MSC, BCE, BASF
New laws in other states are changing how our industry performs rodent management in 2021. This is the perfect time for companies nationwide to reassess their approach to rodent management services. This talk will look at how to conduct a "program checkup" and will look at the products ( modes of action) and services you offer, the training given to your technicians and customer communication and education on the importance of rodent management.
Friday, February 19, 2021
8:00 a.m. – 8:10 a.m. CST
Welcome and Opening remarks
Carl Braun, President, Nebraska State Pest Control Association
---
8:15 a.m. – 8:45 a.m. CST
Pest Regulatory Update
Tim Creger, Nebraska Dept. of Agriculture Pesticide Program Manager
The presentation will cover changes to state statutes and regulations that affect the pest control industry, changes to specific pesticide labels that are used by the pest control industry, and changes to the state pesticide applicator certification program beginning in 2022.
---
8:50 a.m. – 9:50 a.m. CST
Pesticides and You: Working Safely
Todd Johnson, Rentokil
This presentation takes us back to the basic knowledge of pesticides and working with them safely. We wear personal protective equipment (PPE) but do we know if we are wearing the appropriate PPE? How do we coach our technicians to understand pesticide safety and know where to get the information to make the right decision. In our industry, we must always be prepared to handle pesticides and that includes the unfortunate spills that occur and how to handle those spills.
Sponsored by

---
10:00 a.m. – 11:00 a.m. CST
WDI: Who and Why?
Glen Ramsey, Orkin
In this session, Glen will discuss the identification and biology of the common wood boring beetles, termites, and fungi. In true IPM fashion, we will highlight the root causes and the need for moisture control.
---
11:00 a.m. – 12:00 p.m. CST
---
12:00 p.m. – 1:00 p.m. CST
A Call to Arms: Flanking Fly Populations in Urban Environments
Jimmy Pitzer, Ph.D., Cal Tech
The goal of this presentation will be to reinforce the importance of non-insecticidal integrated pest management (IPM) techniques used for urban fly populations. A heavy emphasis will be placed on recognizing and identifying pest flies, as well as the importance of conveying the message that pest tolerance and a long-term commitment on the part of the client is imperative to fly management program success. Insecticide resistance among pest fly populations, coupled with an ever-increasing push for non-insecticidal solutions by the public necessitates an IPM approach. This presentation will provide education regarding the importance of identification and biology (life cycle) of commonly-encountered urban pest fly species, as well as a discussion of current insecticide alternative effectiveness. An undertone of fly management rather than fly control will be a common thread throughout the presentation. Instilling this idea in all parties will play an important role in the success of any program used to mitigate fly populations in urban environments.
Sponsored by
---
1:10 p.m. – 2:10 p.m. CST
Myths And Fallacies About Mosquito Control: What Customers Believe and How It Impacts Sales and Service
Stan Cope, Ph.D., AP&G
There is lots of misinformation when it comes to mosquitos and mosquito control. However, if something is repeated often enough, or it is on the internet, then it must be true! Customers will believe these false 'facts' and use them as reasons not to purchase your mosquito service. Learn fact from fiction and gain valuable pointers on how to communicate this knowledge.
---
2:15 p.m. – 3:15 p.m. CST
Fumigation Review
Jerry Heath, BCE, Industrial Fumigant Co.
The session will review fundamentals of fumigant gas behavior that influence safety and performance that are relevant for both of the fumigant active ingredients currently available, sulfuryl fluoride (Profume, Vikane) and phosphine (many products). Safety procedures and fumigation management plan (FMP) requirements, including gas detection equipment and respiratory safety equipment, will be discussed. Regulatory developments will be explained, especially re-registration of phosphine which seems likely to require significant new label requirements.
---
3:15 p.m. – 3:45 p.m. CST
Closing
Carl Braun, President, Nebraska State Pest Control Association
---
THANK YOU TO OUR SPONSORS!
Gold Sponsors
Silver Sponsors
| | | |
| --- | --- | --- |
| | | |
Bronze Sponsors
Questions?
Contact NSPCA at nspca@pestworld.org or call 866-630-2762